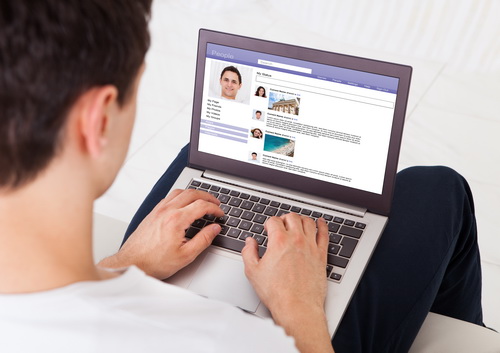 Loveless? Do not ever throw away your expectations. The advent of dating sites and social media presents the perfect solution to humankind intimate concerns. The trend seems to be on the rise and amongst them all, here are the top dating sites around the world that use social media best.
1. Match
www.match.com has been around for almost 20 years. Currently it has presence in over 25 countries, cutting across all the five continents in 15 different languages. It incorporates the use of mail messages, games, instant messenger, mobile apps, Facebook linking, windows live ID integration, amongst many other communication tools. No matter where you live, you can easily find your best match.
2. Sense2love
www.sense2love.com is an exceptional matchmaking platform that integrates social networking trends with traditional matchmaking traditions. Members will join per invitation. This can be either as a single looking forward to finding a partner or a matchmaker aiming to connect single friends, thus bringing their social circle along. The site operates on the principle that our great love often lies within our social network. It's an exceptional path to finding true love.
3. Friendfinder
www.friendfinder.com is a unique online community that will keep you coming back for more. It's packed with plenty of attributes you could ever wish to find on a dating site, including blogs, chat rooms, message boards, forums, online magazines, and linking to your social media profile. With it you can scout your social media network and possibly come across your dream match. It's the ideal online dating sites that fully capitalizes on social media networks, which explains its huge presence online.
4. Lavalife
Launched in 1997, www.lavalife.com is based in Toronto, Canada with widespread presence across the United States, UK, and France. Since its upgrade which brought in an array of brilliant features, including excellent communication platforms that involved the use of social media profiles and linking, it has been able to reach 15 million registered members. Its popularity, not only on the web, but across a good number of social networking sites like Facebook, Myspace, and others makes it a flourishing online community.
5. Scout
Scout is currently regarded as the latest global network for meeting new people and also one of the best online dating sites in social media. It will allow you to scout out for people in your area with the use of GPS positioning. Majority of the social media companies are trying to get more people actively involved through this technique. The fact that it's been successfully integrated into this dating service implies that there's increased wider access to the audience, which is why the site tends to have millions of members.
Social networking sites boast millions of people with diversified interests, dating being among the top. With the integration of dating sites into them, you have the option to combine both and capitalize on the prospects of finding your dream partner. Find your match today.