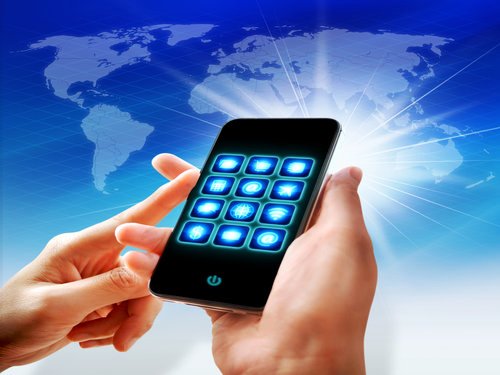 Social networking sites are constantly expanding, new applications are announced everyday. Most people who find Facebook and Twitter too limiting are moving on to newer and cooler social media sites. These mobile based new social media platforms has a lot to offer from secret sharing to being paid to post. Check out the best new social media platforms to watch out for:
1. Secret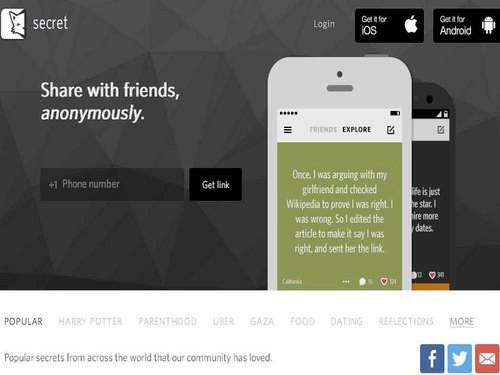 Secret is an app which is available for iOS, Android, and web platform. It allows people to share messages anonymously within their circle of friends, friends of friends, and publicly. It is intended primarily for sharing with friends. Secrets are posted by your friends, you just don't know who. Popular secret from around the world can read and labeled only by their point of geographic origin. It has proven to be addictive especially with teenagers. Secret is working on new tools to make users feel more confident about what they post.
2. Shots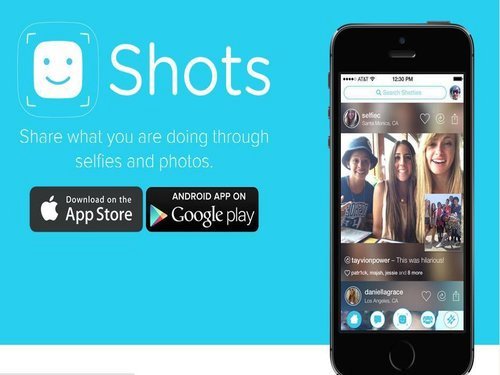 Shots is an iOS and Android social platform designed basically for selfie lovers. This app allows users to take and post selfies using front-view cameras. Users can only take pictures through the app. It does not allow users to upload previously taken pictures. Shots does not allow users to directly message other members but can "reply shot" which let users respond to followers through selfies instead of comments. Members can add captions to their own photos and use hashtags, but there's no way to search for hashtags. Shots does not have a public comment feature over concerns about cyber-bullying and does not post follower counts.
3. Snapchat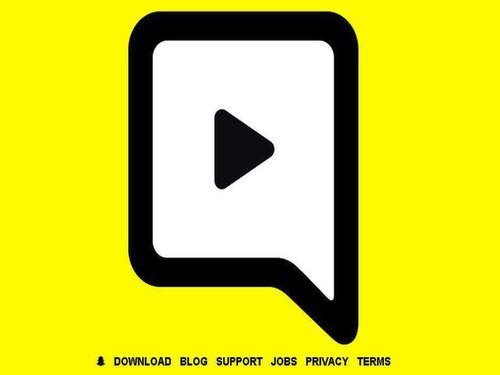 Snapchat is a photo messaging app for iOS and Android where users can take photos, record videos, add text and doodles, and send them to a controlled list of recipients. It also introduced Snapkidz for users less than 13 years of age, allowing children to take snaps and draw on them, but they cannot send snaps to other users. "Snaps" or photos and videos can be sent to friends but it only allows users to set a 1 second to 10 second expiration of the photo. Once the photo message is sent, the receiver has the time set by the timer to look at the photo before the message is hidden from the recipient's device and deleted from Snapchat's server.
4. WeChat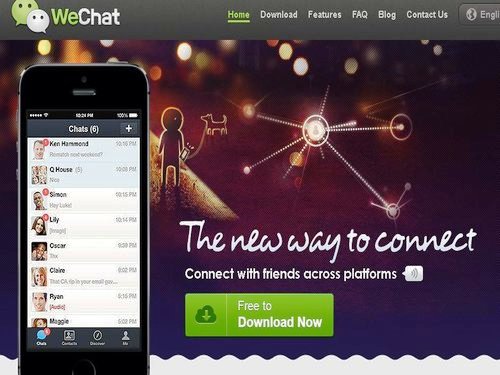 WeChat is a mobile text and voice messaging service app available on Android, iPhone, Blackberry, Windows Phone and Symbian phones. WeChat covers many options in one application as it is a platform for chatting, shopping, gaming, and even banking. It provides text messaging, hold-to-talk voice messaging, broadcast (one-to-many) messaging, sharing of photographs and videos, and location sharing. It's unique messaging service allows users to send quick voice messages. WeChat is free to download for every user, registration is completed through Facebook Connect, email, mobile phone SMS/VM, or Tencent.
5. We Heart It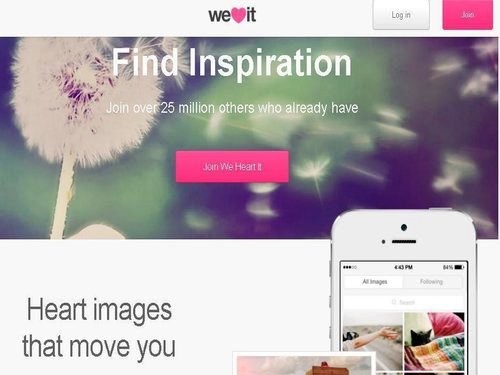 We Heart It is an image based social networking app for inspiring images, available for both Android and iOS devices. It is "A home for your inspiration" and a place to "Organize and share the things you love." Share images and express who you are and find like-minded users to share great content from across the web. Users can "heart" and tag others users in photos and "heart" their favorite images to share with friends and organize them into collections. Roughly 80% of We Heart It's monthly users are under the age of 24, compared with Pinterest users who are over the age of 24. This younger user base, and the types of content that come with it, are what separate We Heart It and Pinterest.
6. Tinder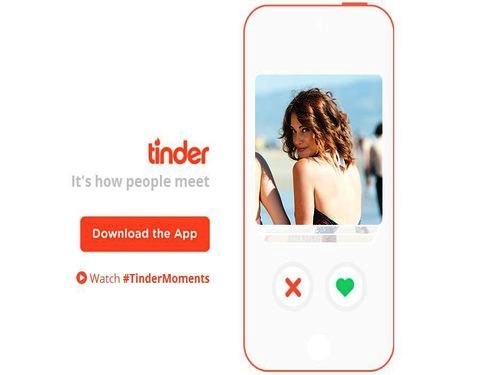 Tinder is a mobile dating social network , an app that is available for both Android and iOS devices. This online dating app is available in 24 languages. This app connects with your Facebook profile to provide basic information to match possible candidates who are most likely to be well-matched, based on geographical location, number of mutual friends and common interests. Users can swipe "yes" or "no" anonymously to potential matches who are nearby. If two users like each other and it's a match then Tinder introduces the two users, opens a chat and they can now start messaging.
7. Medium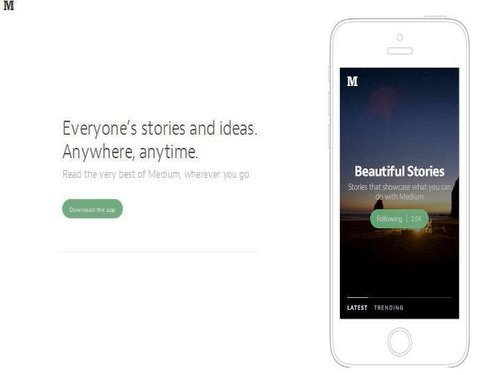 Medium is a micro blogging platform, perfect for business professionals to attract new spectators. This app lets you share articles through Twitter, Facebook and email. It's linked to Twitter but designed make you create a regular content or blog article beyond the 140-character Twitter limit. This app also allows you to read stories on Twitter, it tells you how long it will take you to read each story and if you get bored you can swipe to the next story. Medium is a place to post essays using a highly visual publishing platform, without having to commit to starting a blog or building an independent audience.
8. Vine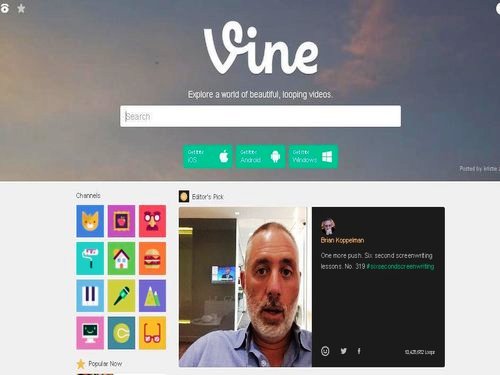 Vine is a video sharing service available for both iOS and Android devices. It lets users create and share six second looped videos which can be published through Vine's social network or shared on other services such as Facebook and Twitter. You can set what kind of notifications you want to receive from the app. Settings tab comes with options to show likes, comments, re-vines, or mentions, and also has a 'tailored for you' option. Users can also switch on/ off notifications for messages, new contacts, milestones for loops, likes and followers.
9. Bubblews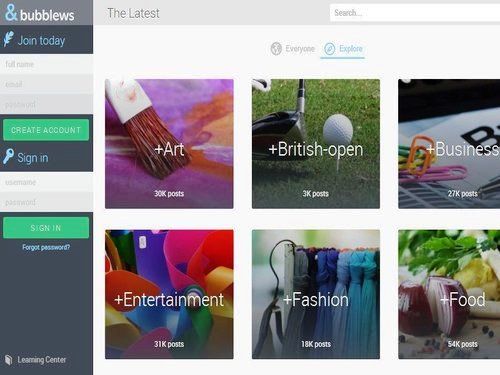 Earning money on social media work is now possible with Bubblews. It is a social media platform available on iOS and Android that allows users to make money by writing content of their choice that attract advertisers and traffic. Users can only post in English, and each post has to be a minimum of 400 characters. It also allows users to create posts (bubbles), follow friends, and "like" and comment on other bubbles. Users are paid a penny per click, per comment, and per like on their posts.
10. Whisper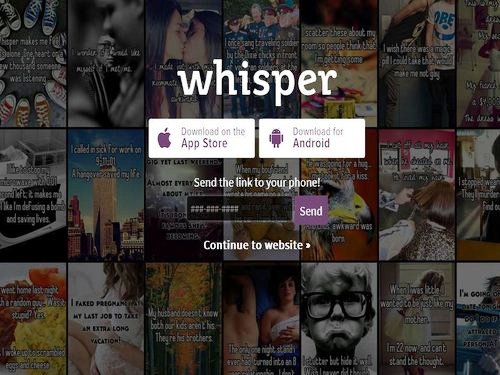 Whisper is a social media platform available for both iOS and Android devices that allows people to anonymously share secrets, receive replies or just chat. It's a home to different kind of confession. Post messages are displayed as text over an image similar to greeting cards. You can show appreciation to a post by tapping the heart icon. Users don't have a public identity in the app. You can respond to a message publicly or privately by choosing a public anonymous post or a private pseudonymous chat. There's no way to contact users except through the messages they post online.