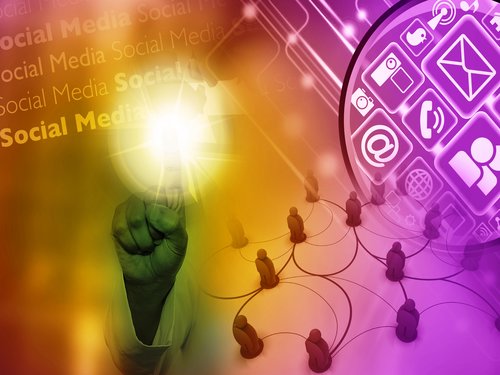 Irish companies have quickly grown to understand the power of social media and used it to their advantage. Today businesses are using different social media platforms like Facebook, Instagram, Pinterest and Twitter to build business relationship with customers, establish brand and improve online visibility. The challenge lies in utilizing social media correctly. Here are examples of Irish companies succeeding on social media.
Lidl Ireland
An Irish Supermarket awarded Facebook Page for a Business by the Social Media Awards 2014. Their Facebook page was set up on June 2010 and today they have 383,094 likes on their page. Lidl is using the page to interact and respond to customer's needs in the discount retail sector.
Barry's Tea
Irish Tea Company founded in 1901 and the largest tea supplier in Ireland. Barry's Tea Facebook page has 121,481 likes. The people behind it regularly interact with people by keeping their page fresh with exciting content and promotions. The success of their Facebook page has also helped the brand go global recent messages show recruited fans from different parts of the world.
Eason
Ireland's leading retailer of books, magazines, stationery and lot more with over 60 outlets throughout the country. Eason is the first Irish brand to bring its presence to Pinterest, using it to highlight its business and product range. Eason is using Pinterest to show off its range of books. It has 46 boards and 1,106 followers. Pinterest plays a big role in the overall e-commerce strategy of the company.
Irish Jewelry Company
Irish company based in New York making Irish jewelry and gifts perfect for any occasion. Irish Jewelry Company showcases their craft on Pinterest with 47 boards 3,032 followers. They have learned that Pinterest is a great way to show and promote jewelry because when someone sees your pins and re-pins it, it become endless.
Taste Ireland
Australia's prime source for buying Irish goodies, groceries and gift hampers online. The company use Facebook, Twitter, Instagram and Pinterest to communicate with customers and Irish communities in Australia. The community driven success of their Facebook and Instagram accounts can be attributed to fresh contents on their page with community news and information on Irish Events in Australia. On July 12, 2014 Taste Ireland will be hosting a Customer Appreciation Day in Sydney. Event like this is promoted to different social media platforms to guarantee engagement and success.
Spin 1038
Dublin Independent Local Radio station awarded Best Business Twitter Account in Marketing by the Social Media Award. Spins digital presence on Twitter saw the listenership explode for the station. Promotions and competitions ran on Twitter proved how Spin thinks outside the box when it comes to their social media engagement.
Eircom
Ireland's largest telecommunications company controlling majority of fixed line telephony. The company used Twitter as a customer service channel to understand where the customers were and what they wanted. Their social medial team was open to respond to queries, even offering customers their services during off peak hours to help them. Using Twitter as a customer service channel is useful; it enhances the customer's ability to contact the company while informing new and existing customers about new offers, promotions and news related to the services.